01-Out-2015
4 DE OUTUBRO, DIA DE LUTA EM DEFESA DA ÁGUA PÚBLICA
Assinala-se amanhã, dia 1 de Outubro, o Dia Nacional da Água, sendo que três dias depois, terão lugar as eleições legislativas.
Neste quadro, impõe-se proceder a uma avaliação das políticas desenvolvidas e reflectir sobre o que queremos para o futuro.
Durante estes últimos anos a luta das populações e trabalhadores teve um papel decisivo no combate às privatizações/concessões no sector da água, cuja distribuição em «baixa» permanece maioritariamente sob gestão directa dos municípios.
Ler mais...
01-Out-2015
DIA NACIONAL DA ÁGUA 2015
Assinalando o Dia Nacional da Água 2015, que ocorrerá no próximo dia 1 de Outubro, os municipios associados da AIA (Alcochete, Almada, Barreiro, Moita, Palmela, Seixal, Sesimbra e Setúbal), entenderam oportuno divulgar uma Declaração Conjunta que, assinalando a data, reflete, para a presente conjuntura social e politica, a posição dos referidos municípios sobre as políticas em implementação para o sector, afirmando a defesa da autonomia municipal, da gestão pública da água e do direito de todos no acesso aos serviços de água.
Ler mais...
10-Set-2015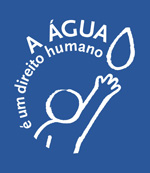 Os eurodeputados aprovaram ontem, dia 8, o Relatório sobre o seguimento da Iniciativa de Cidadania Europeia (ICE) "A água é um direito humano", da autoria da deputada irlandesa Lynn Boylan do GUE/NGL (grupo Esquerda Unitária Europeia/Esquerda Verde Nórdica).
Subscrita por quase 2 milhões de cidadãos, a ICE, apoiada desde a primeira hora pelo STAL, foi a primeira a ser concluída com êxito, tendo sido formalmente apresentada em finais de 2013. Em resposta à Iniciativa, a Comissão Europeia (CE) apresentou em Março de 2014 uma Comunicação que ficou muito aquém do que era defendido pelas organizações promotoras da ICE que reagiram prontamente. Saliente-se que já no debate de apresentação da ICE, tinham sido vários os eurodeputados a denunciar a postura da Comissão e o facto de a crise servir de desculpa para privatizar tudo o que é público.
Ler mais...
04-Ago-2015
A privatização da água em Portugal foi disfarçada com a utilização recorrente do termo concessão. O universo de concessões ao nível municipal no sector das águas e saneamento básico é constituído por 27 concessões que foram adjudicadas a operadores privados. Este modelo de gestão de concessões de abastecimento de água e saneamento de águas residuais "em baixa" vigora em Portugal há cerca de 20 anos.
Ler mais...
04-Ago-2015
Apesar da incansável propaganda e das enormes pressões por parte de instituições financeiras internacionais e governos neoliberais a favor das privatizações e das parcerias público-privadas (PPP), várias cidades, regiões e países remunicipalizaram os serviços de água e saneamento. Conforme revela o livro Our public Water future – the global experience with remunicipalisation, nos últimos 15 anos, 235 cidades em 37 países remunicipalizaram os serviços públicos de água e saneamento, abrangendo 100 milhões de pessoais.

Ler mais...
01-Jul-2015
Dirigentes do STAL e trabalhadores do grupo Águas de Portugal estiveram ontem, dia 30, presentes nos locais onde se realizaram as Assembleias Gerais de constituição das megaempresas Águas de Lisboa e Vale do Tejo, a Águas do Norte e a Águas do Centro-Litoral.
Ler mais...
<< Início
< Anterior |
1
2
3
4
5
6
7
8
9
10
| Seguinte >
Final >>
Resultados 1 - 6 de 151